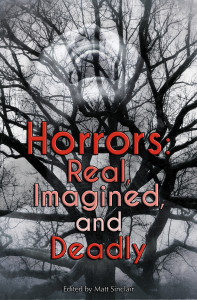 Welcome to Elephant's Bookshelf Press. We're a traditional publisher of fiction and (eventually) nonfiction. Quality writing is the mainstay at EBP, and we pride ourselves on finding literary gems that might otherwise be overlooked.
Much of our work this year has been going on behind the scenes, talking with booksellers, authors, designers, and other publishers. But we've also been quite busy working on our latest books. Our next anthology, Horrors: Real, Imagined, and Deadly, is due out soon! In fact, you can pre-order currently via Smashwords. We're also preparing the second novel in the Billy Bobble series.
In the meantime, we're continuing to promote all our novels and anthologies. If you haven't already, check out Tales from the Bully Box, which is geared for Middle Grade readers (roughly 10-14 years of age, give or take).
So stay tuned to Elephant's Bookshelf Press, where we love to trumpet about great writers and great stories. Keep coming back to see what we're raising our trunk for next!
Matt Sinclair