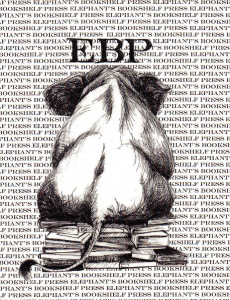 Welcome to Elephant's Bookshelf Press. We're a traditional publisher of fiction and (eventually) nonfiction. Quality writing is the mainstay at EBP, and we pride ourselves on finding literary gems that might otherwise be overlooked.
With 2016 in full swing, we're expecting a busy year. In early April, we'll be publishing the second Billy Bobble novel: Billy Bobble and the Witch Hunt, by R.S. Mellette. In the coming weeks, we'll be revealing the cover at the Elephant's Bookshelf blog. In the fall, we'll be publishing our next anthology, which will be a collection of Urban Fantasy stories. We're looking for stories currently. At the end of that anthology, readers will find a special treat — a sample of our first adult novel (as opposed to young adult and middle grade, that is). Once again, EBP will be the launching pad for an author's debut novel: Don M. Vail's Lost Wings is earmarked to take flight in December or early January 2017.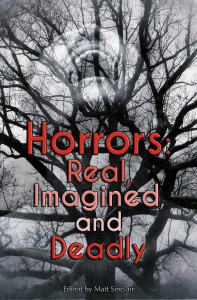 There is also our latest anthology, Horrors: Real, Imagined, and Deadly, which was released last fall.
We have a lot more going on behind the scenes that we'll reveal in time, so stay tuned to Elephant's Bookshelf Press, where we love to trumpet about great writers and great stories. Keep coming back to see what we're raising our trunk for next!
Matt Sinclair